Nailguns
Dewalt Paslode Bosch Bostitch Makita Nailers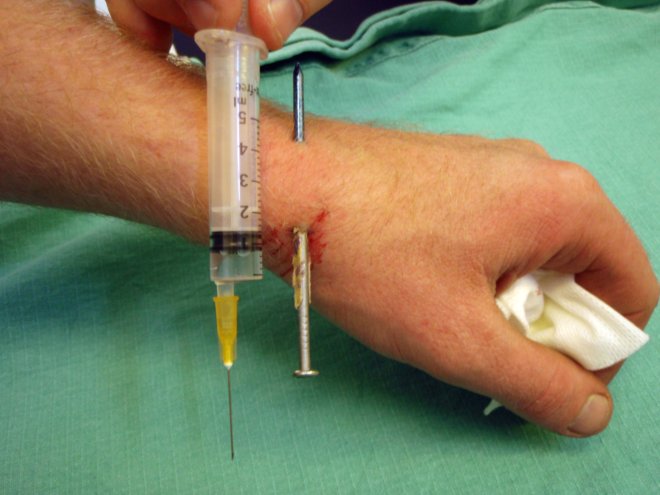 Nailguns are definitely one of the most dangerous carpentry power tools you can use, especially framing nailers. The picture of my wrist above shows what happened when a 90mm nail ricoched off a hard knot when I was using a framing nailgun in 'bump action' to fix roof rafters. It pierced my wrist like that, even though my wrist was around 1m away from the gun!
Finish carpentry nailers are a bit less dangerous only because they fire much smaller brads, the average being 16-18 gauge and anywhere from 25-65mm long.
As long as you're more careful (sensible) than me a nailgun will soon pay for itself and be earning you more, saving you time and even making for stronger joints.
Related pages
Have a comment or question about nailguns?